Welcome to TMUC's family programming page.

Most weeks, you will find a new craft or activity that can be done by all ages. Most of these activities will be a simple print out with minimal supplies needed. I am trying to stick to the basics that most people will have at home. The activities will sometimes be based on the readings or stories that Carol and Jeff tell, or may be seasonal.
I know I am missing church and all the faces at Sunday School, and am very blessed that I can continue to share in some small piece of church with you.

Stay safe and take care of each other during these unique times.

Brenda LeBeau, Youth Point Person
---
First Sunday of Lent – Let's Pray Together!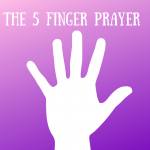 ---
Shrove Tuesday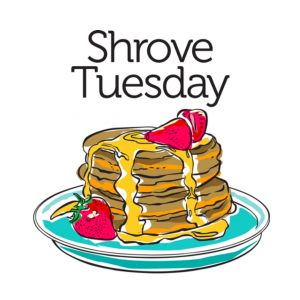 ---
God's Love is written on your Heart!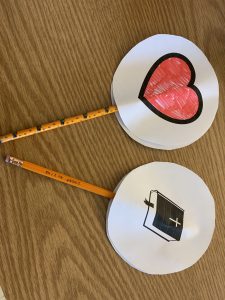 Click on the button below. You'll find 2 circles – one with a heart and one with a bible. Cut out both circles. You may colour the heart if you want. Tape the hearts together on a straw, pen or pencil. If you twirl the pencil between your hands quickly, the bible will look like it is on the heart. Thus having the word of God imprinted on your heart!
---
SUNDAY SCHOOL LESSON – Jan 31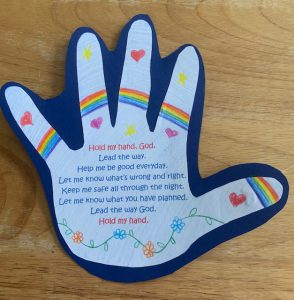 We remember today that God is always watching over you!
Hold my hand, God
Lead the way
Help me be good every day.
Let me know what's wrong and right,
Keep me safe all through the night.
Let me know what you have planned,
Lead the way God.
Hold my hand!
Trace your hand around the poem and decorate it. After decorating it, cut it out and, if you have, glue it on a piece of construction paper or card stock to make it more stable. You can add a string to it or hang it on your fridge!
Click the button for the printable poem
---
SUNDAY SCHOOL LESSON – Jan 24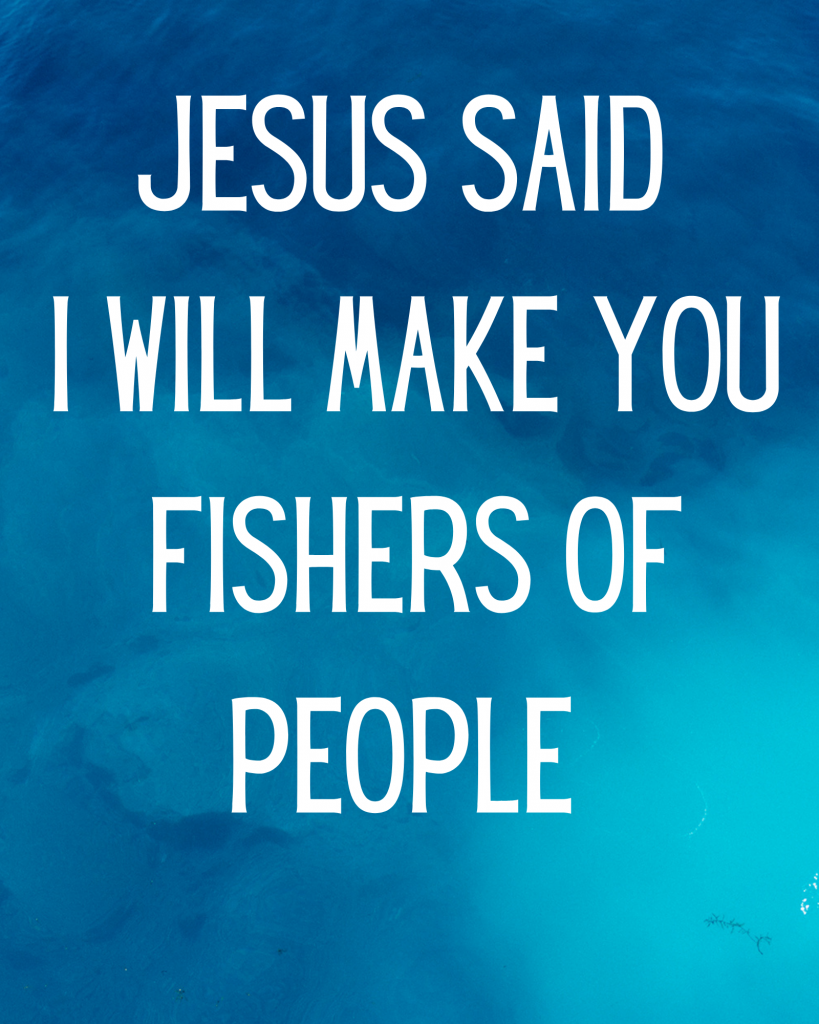 Our story today is about some friends who were fishermen. They didn't just fish for fun. Fishing was their job. They fished just about every day and they were probably pretty good at it. They didn't use bait to catch their fish. They used a net and would scoop up lots of fish all at one time.

Click the buttons below for the full story and a fun fish puzzle.
---
I Love you to Pieces Craft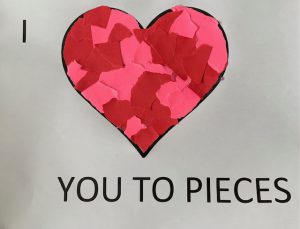 Remembering Jesus and the many things he did to show his love for humankind and the sacrifices he made during his entire life, create this heart and give it to someone you love!

Find some coloured paper, tissue paper, magazine pieces, or whatever you may have at home. Tear tiny pieces and glue the pieces to fill the heart making it a colourful masterpiece.
---
Epiphany Sunday:
Jesus was a gift from God to all of us. When the Magi came to visit Jesus, they brought him gifts of Gold, Frankincense and Myrrh. Colour these gifts to remind you of what a gift you are!
---
Christmas Crafts:
---
Messy Christmas!


Click here for crafts, games and much more!