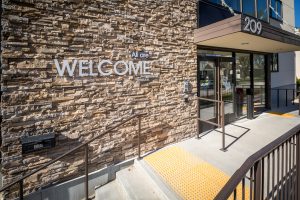 Transcona Memorial United Church is a vital welcoming community church offering a great variety of ways to serve others and to join in.
TMUC is home to many expressions of ministry. Worship services embrace a variety of styles –  inter-generational, dialogue and dramatic sermons…
Sunday Morning Services are 10:00 am and masks are required.  If you do not have a mask, we are happy to provide one.
Worship services at Park Manor Care will resume when allowed.
Messy Church gatherings involve story, Bible and worship, cooking, eating & crafts – it is everyone included and participating in all.
There are book groups and Bible studies, UCW (United Church Women), Men's Breakfast Group, and special events throughout the year.
We are blessed with the musical gifts of our ensembles and choirs that welcome community folks to join in.  Please be in touch with us if you would like to know more!
In 2011 we launched the 'Caught in the Act Company' Dinner Theatre which is held annually in the spring.  The tentative plans for 2023 are April 20-23!
And, our building is like our table where we break bread with others. The TMUC building is home to many community partners, and we are happy to welcome them all!
Many volunteer hours, talents, financial donations and gifts help us to provide a place and a presence in the community.
We thank you for supporting us.
TMUC seeks to be a welcoming, community church. Please invite friends to be part!
Transcona Memorial United Church
209 Yale Avenue West
Winnipeg, Manitoba, R2C 1T9
Phone: 204-222-1331
E-mail: tmuc@shaw.ca
Twitter & Instagram: @tmucWpg