Messy Church!
Tuesday, February 23 at 6:10 p.m

Can you do a jigsaw puzzle?  A jigsaw puzzle takes a bunch of small things and puts them together in a way that something new can be seen.
We have a jigsaw puzzle on the go at our house – it is taking a while!  We hope that you also have a puzzle in process – or that you can pull one out to do, and then will send us a photo (tmuc@shaw.ca), and we will put them into a collage for our Social Media.  If you want to be in the picture that would be great!  And, no restrictions on the puzzles – a few pieces or many – all are great!
At our next Messy Church we are going to talk about how things can become new or changed.  Puzzle pieces come together to make something new.  And other things can come together and surprise us.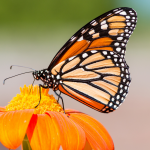 This month we will talk about the Monarch Butterfly as part of Messy Science!  A butterfly is an insect that gets transformed in its lifetime.  We wonder if you can surprise us by transforming something?  Can you make an imaginary insect out of the craft supplies and recyclables in your house?  We can hardly wait to see it!
How things can change or transform is going to be our theme for Messy Church on Tuesday, February 23 at 6:10 p.m.
We'll be on ZOOM, here's the link: https://us02web.zoom.us/j/7538449219
Let's get ready for Messy Church on Tuesday!  You will need:
A ruler
A pen or pencil to use with the ruler
Scissors
Old magazines/flyers/coloured paper
Pipe cleaner or elastic band, or even some string
Markers
A couple of coffee filters
A wooden clothes peg (if you have one)
And there are a few extra ideas :
Can you transform a bare tree to one covered in leaves?  Make the leaves with markers, or glue on paper leaves, or make leaves with paint and fingerprints (it is Messy Church – after all!)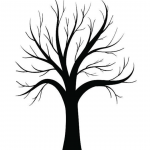 And, can you design the wings of a butterfly?  There's a colouring page just waiting for your creativity!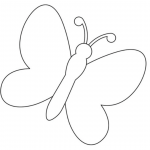 And, finally – as Messy Church always includes some great food when we are together – this week, why don't you try tasting something new?  Then, let's tell each other what it was!
What is it like to try something new?
We look forward to seeing you at Messy Church!
TMUC's Messy Church planning team
Carol, Brenda, Gail, Lynn, Breanna, Michelle and Crystal
P.S.  The Easter Messy Church will be by ZOOM on Good Friday, April 2, 2021.  We wonder what time of day might work for you and yours?  Please let us know!
---
Messy Church is an innovative church concept that brings together generations of family, mixtures of people, whole and wholesome food, and creative play to form a community worshiping together. Under the spiritual guidance and vision of Carol Fletcher, we have had Messy Church since 2011.