The other day, someone asked if they could take a picture of our 'distancing' as we visited
Spring and summer 2020 photos (and potentially beyond) might be like that – photo ops have certainly changed!
Often when we share photos with someone, it is often to share stories of those we love, or a trip, or a cottage, or a beautiful place.  Sharing photos, stories and memories can help us to gratefully remember time that we have had.
What are your photos like these days?
Is 2020 a year without photos for you?
Is it a year of COVID-19 lockdown photos?  (Our household has a few photos of completed puzzles – you too?)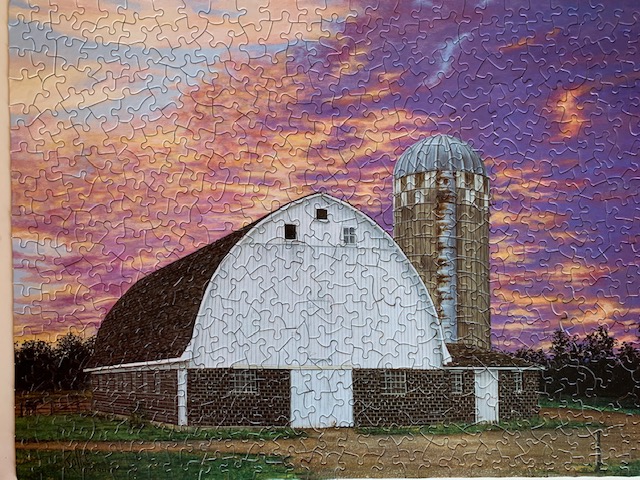 Is it something else? Have you been posting 'window art'?
Would you like to make some window art for the church?  If you want something to be posted in the church windows, you can leave your art in the church mailbox and we will post it for everyone to see!
And, if you have some photos to share, send them to tmuc@shaw.ca and we can post them on our Instagram or Faebook accounts.
Let's use our art and creativity to offer cheer and love to the community!
And, if you have not heard this news:
The United Church of Canada is launching a 'Youth and Young Adult Video Project' with hopes that some creativity can be unleashed.
A DAY IN THE LIFE OF A 'QUARANTEEN'
https://www.instagram.com/p/CCmot8FKI7m/
Hope that you will share that news with people in your life who might have some fun with this.
And…
Our weekly Zoom gatherings are another way in which we continue to encourage and cheer up one another. If you would like to participate (no previous participation required), the link follows.  All are welcome.
 
Here's the link for Thursday, July 16, at 9 am.
  
Join Zoom Meeting
https://us02web.zoom.us/j/7538449219
We look forward to seeing you again.
Blessings,
Carol and Jeff